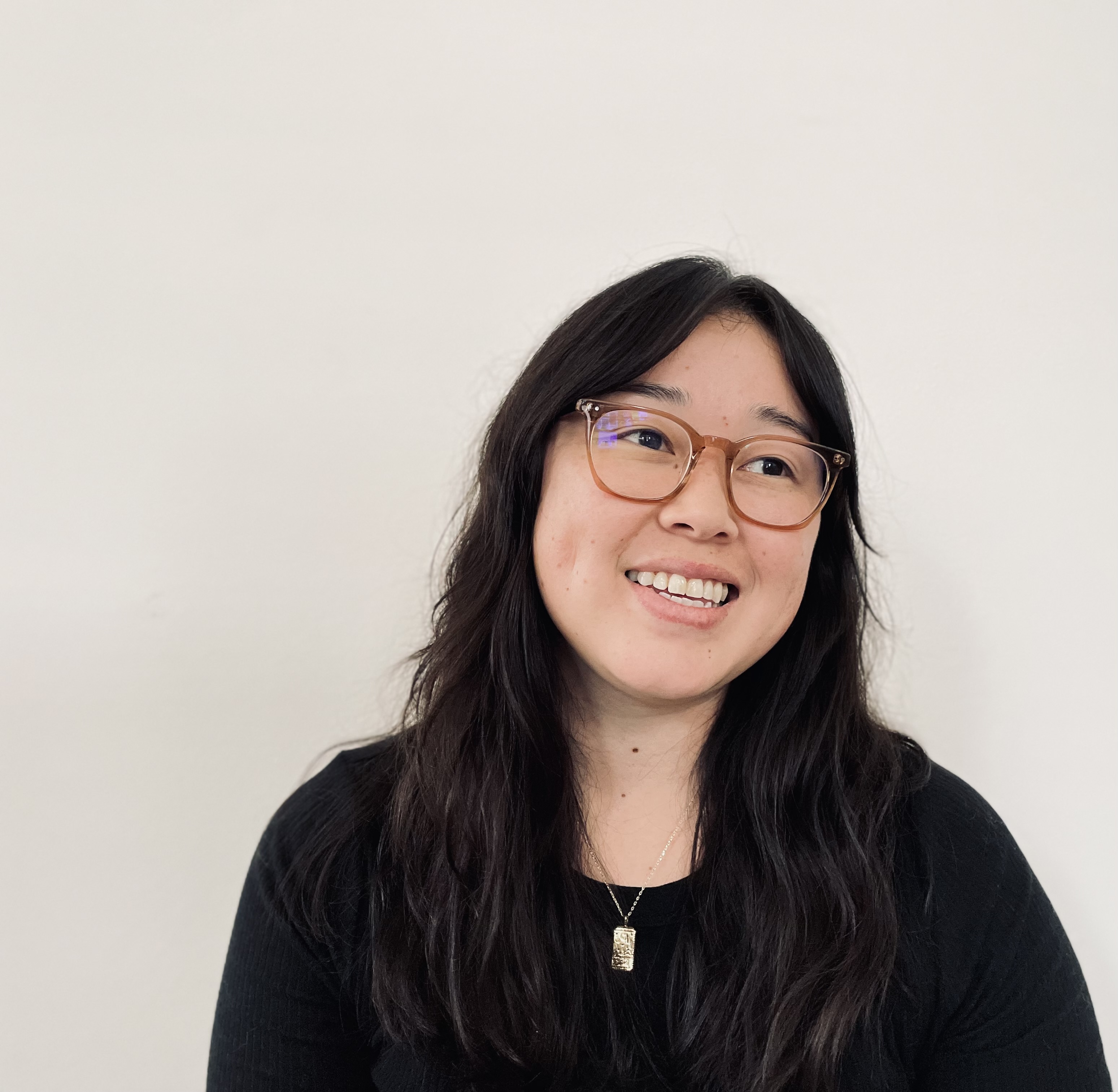 Patricia Garcia Soto
Product designer
Waste less with Whole Foods Pantry
Adding a feature to an existing mobile app.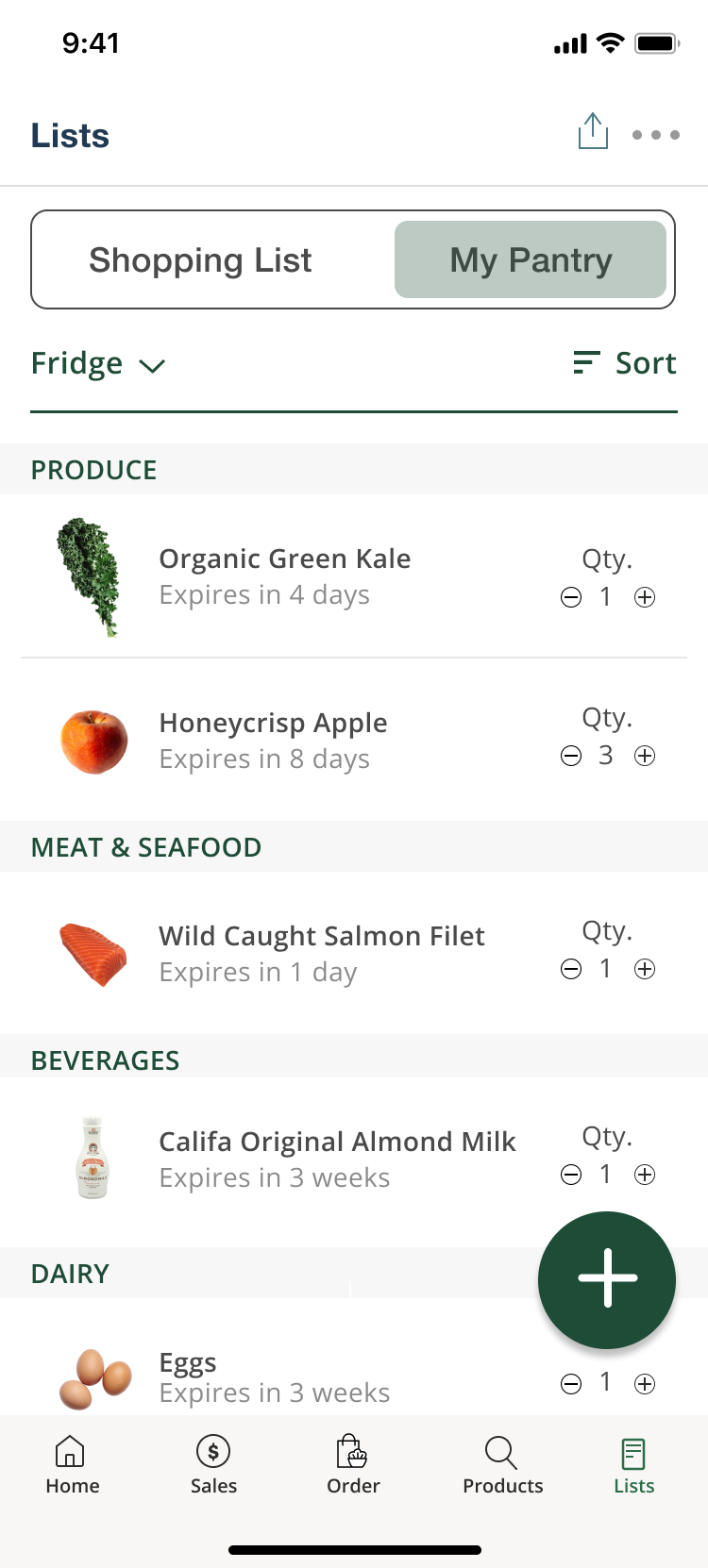 Waste not, want not
These days, food waste has become an increasingly important issue for families and communities across the United States. Statistics show that Americans throw away over twice as much food as other countries. In addition, misleading date labels contribute to staggering amounts of food waste that sit in landfills across the country. While there are mobile and app-based tools that support consumer efforts to reduce food waste, large grocery retailers have yet to incorporate these features into their own digital products.
Whole Foods Pantry is a feature concept that supports customers in tracking items currently in their kitchen by housing expiration dates, notes about consumption, and nutritional information. The proposed pantry feature works to save customers money by reducing food waste and providing a more informed shopping experience.
Project Scope
Add a concept feature to an existing mobile app
Deliverables
User research, UX design, app feature MVP
Understanding the Problem
Why your pantry matters
Every year, the average American family throws out somewhere between $1,365 and $2,275 worth of food. Additionally, 25 percent of fresh water in the U.S. goes to producing food that will end up being wasted. Food waste also represents about 8 percent of total greenhouse gas emissions.
As conversations around consumption and climate change heighten, consumers are turning to tools that support more sustainable living practices. Not to mention, that while billions of pounds of food are wasted each year, households across the country continue to experience food insecurity.
Mitigating food waste on a personal level starts at home. With misleading standards around food safety, many consumers don't know how to store their food items, what is currently in their pantries, or when their food goes bad. The confusion over food storage and expiration dates also leads to consistent over-purchasing.
80%
of American shoppers misinterpret food labels + throw food away before expiration
218
billion dollars worth of food is wasted each year in the United States
80
billion pounds of food are wasted each year in the United States
35
million people across America experience food insecurity

The Hypothesis
Whole Foods is a multinational health food chain that promotes sustainable living to its customers. The Whole Foods app is a robust platform that allows customers to view grocery items, make shopping lists, and order their favorite products online.
While there are currently food waste tracking apps available to consumers - no large grocery retailers offer a feature embedded in their shopping or browsing apps.
Adding a pantry tracking feature to the Whole Foods app will give users a one-stop-shop for building grocery lists based on what they already have in their homes. Features like barcode scanning, order and receipt importing, and food storage insights will support consumers in reducing personal food waste, and learning how to properly care for their food purchases.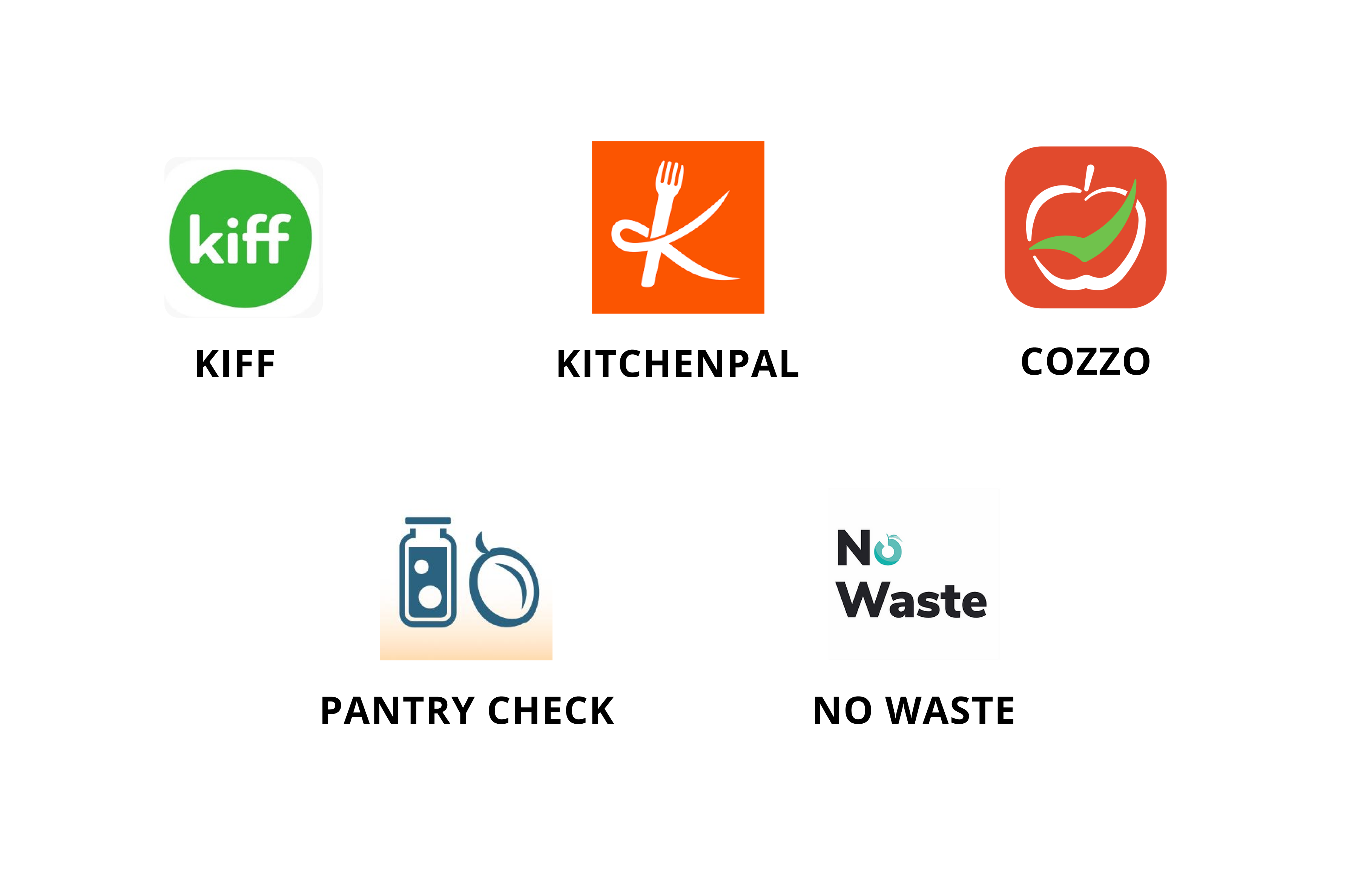 What's already out there?
There are multiple app-based tools that support pantry tracking on the market right now. These range in features, and some are more sophisticated than others. Though these other tools are useful - no grocery retailers embed such a feature in their app.
Most common features from other pantry tracking apps:
Receipt scanning or order tracking to make it easy to import items purchased into pantry inventory.

The ability to scan barcodes or manually enter items.

Recipe creation from items that are present in pantry.

Ability to sort items into categories such as fridge, pantry & freezer.

Clean, minimal UI that captures pantry items at-a-glance.
Researching other tools allowed me to better understand the market, user needs, and how Whole Foods could enter into the pantry tracking space with appealing features for their customers.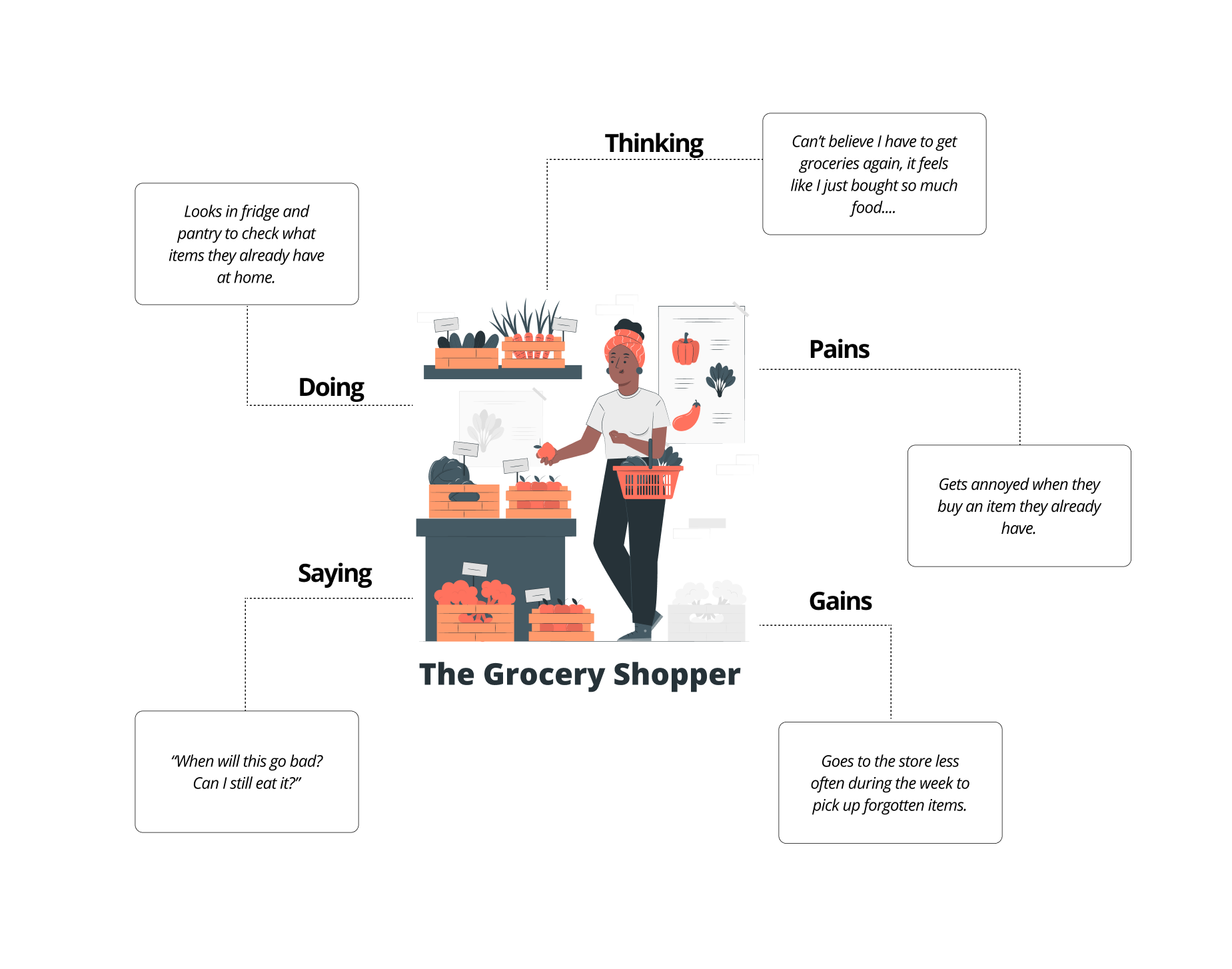 The Research
During this project, it was important to establish user needs and frustrations when it came to grocery shopping, food waste, and pantry tracking. In order to gain more insight, I completed live, remote interviews with users who were the primary grocery shoppers for their households.
From these interviews I learned that:
Users often purchase more fresh food or produce than they use each week.

Many users have dietary restrictions that make food labeling and nutrition information especially important to their shopping.

Users want more guidance on how to properly store and care for food to make it last longer.

Users are often frustrated with wasting money on items that they end up throwing away.
To synthesize the insights learned from user interviews, I created an empathy map to track how grocery shoppers might approach their weekly shopping.
Entry points to pantry tracking
After the research phase, I began to think about how users might access the Whole Foods Pantry feature within the Whole Foods app. There were many entry points to consider, including shopping in-store, on the app, tracking pantry items already at home, or adding past orders and receipts into the pantry inventory. I created a user flow to capture some of the tasks and decisions that users might make while accessing the main flow for the app.
This portion of the user flow illustrates the actions a user might take once they've decided to purchase through the app or visit the store for groceries.

Pantry Homepage
Initial designs of the My Pantry homepage included inventory categories like Fridge, Pantry, Freezer, and Other. This screen provided at a glance information about each item such as quantity and food type.
Scan & Manual Item Input
Food items can be entered into pantry inventories via a barcode scanner, manual write-in, or a receipt/order import. Offering multiple ways to enter items makes the feature more accessible to those who might shop outside of Whole Foods, or shop in-store rather than on the app.
Item Detail Page
The focus of the item details page is to offer important nutritional information and tips on food storage and expiration. The initial design includes dietary labels, food storage recommendations, and item consumption insights.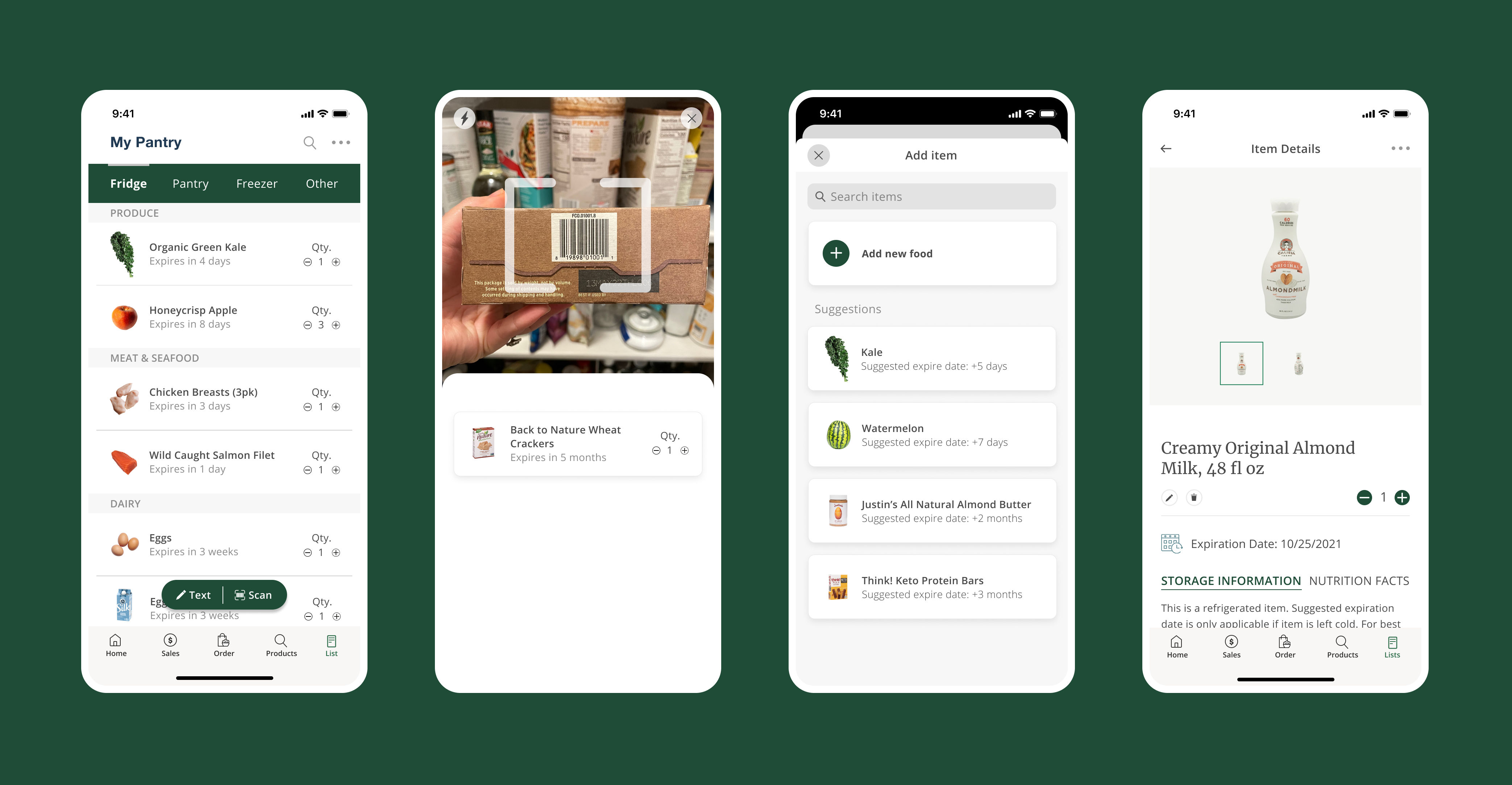 Prototyping & Testing
After the key high fidelity screens were created, they needed to be tested by actual users. I conducted usability testing via Zoom, allowing users to explore the My Pantry home screen, barcode scan, write-in item, and item details page.
My test objectives included:
Observe first impressions of Whole Foods Pantry and test the overall ease of navigation on the feature.

Test how easily users can add a food item to their pantry by using the barcode scanner or text input option.

Test how easily users can find and access their pantry items.

Test how easily users can access detailed product and food storage information about individual pantry items.

Discover inconsistencies in the feature including navigation errors or lack of clear content, labels, or CTAs.
Iterations & Improvements
Improving the Add Item experience
Feedback from testing and design critique brought forward issues with my initial designs.
Some of these issues included:
Users wanted an easier way to sort their items by expiration date, inventory category, and purchase date.

There was no easy way to toggle between the Shopping List function and My Pantry

Users and other designers wanted to see a more efficient and visually appealing solution to the Add Item CTA on the home screen
With this feedback in mind, I made adjustments to the My Pantry home screen to meet the needs of users and improve the accessibility of the experience.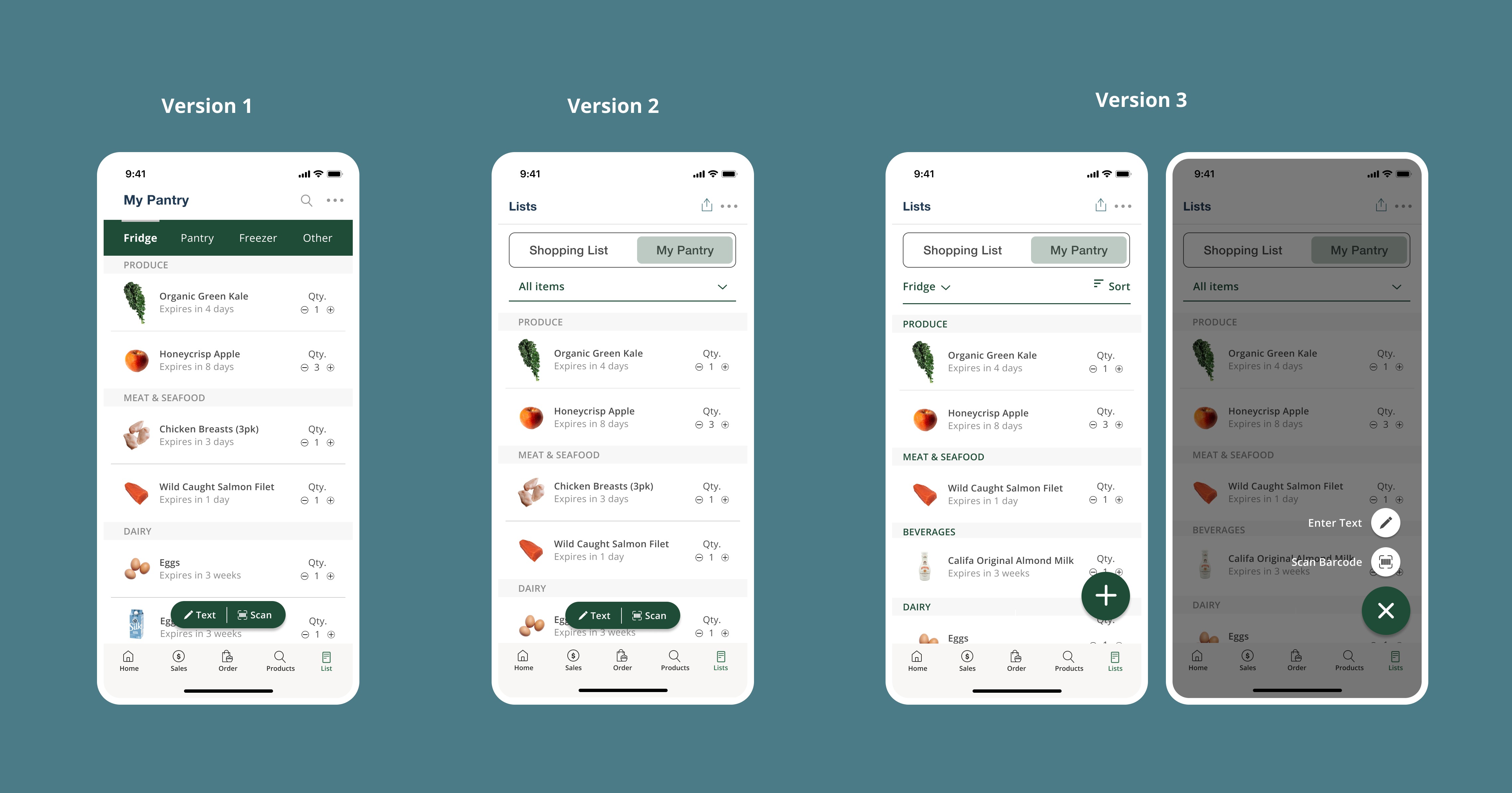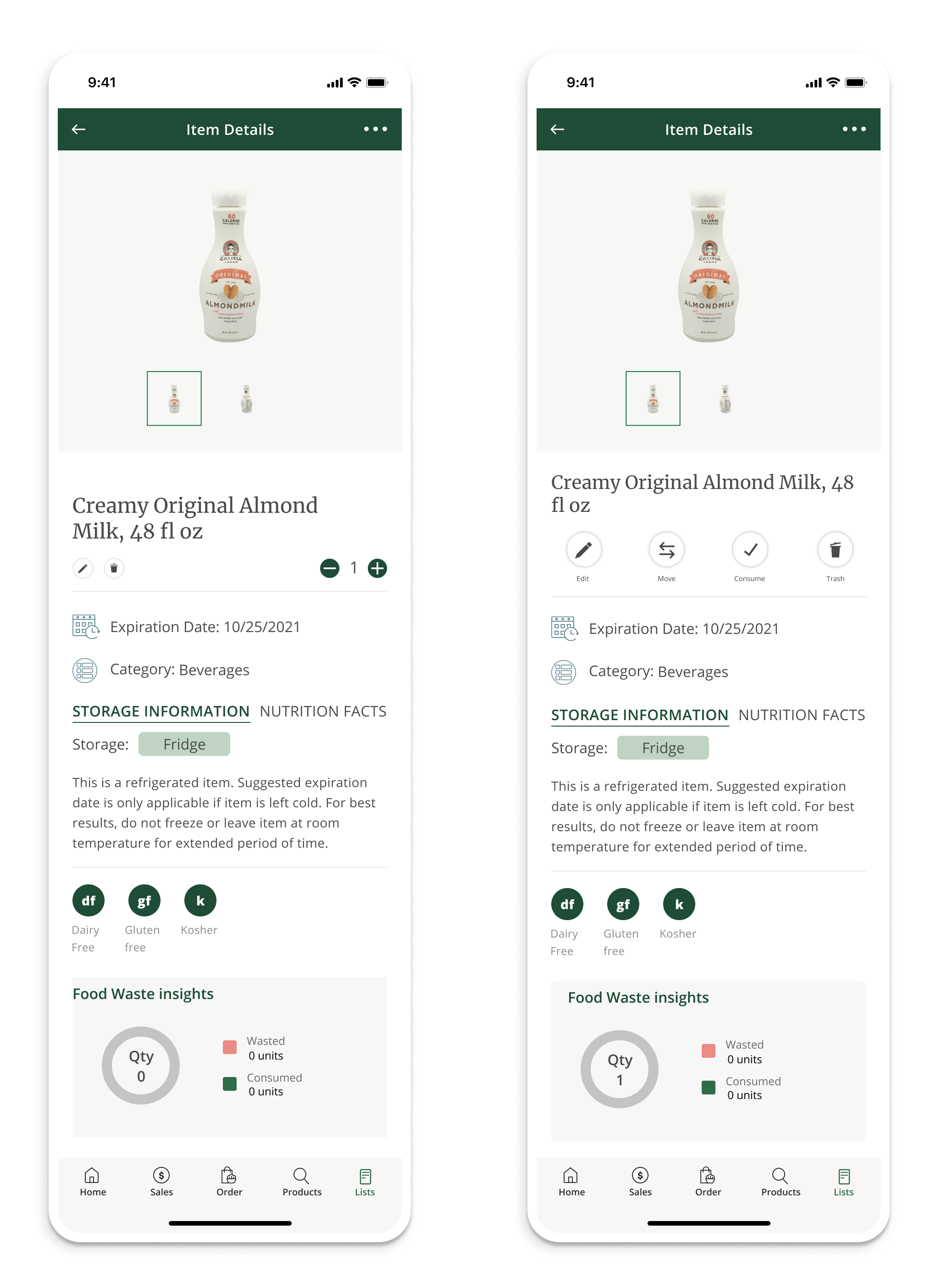 Explorations on Item Details
During usability testing, multiple users mentioned the desire for easier ways to edit and manage their individual items. Users wondered how they might move an item from their fridge to the freezer or mark that product was consumed rather than wasted.

To address these needs, I added icon buttons near the top of the item details pages. These buttons allow users to move items, edit expiration date and name, or place that item in the trash.
Food waste & the future...
As food waste continues to be a significant problem for consumers and the environment, the need for tools like Whole Foods Pantry will continue to grow. While this is an initial look at what a feature like this could bring to a large grocery retailer, there are promising considerations for the future of pantry tracking tools.
Future considerations for Whole Foods Pantry:
Increasing accessibility by incorporating a talk to text function to allow users to use their voice to enter pantry items

Supporting users with a Buy now option that would allow for shopping right from pantry inventories

Recipe suggestions based on items that users already have in their pantry
This project was an incredible exercise in constraint and simplification. It allowed me to bring a new idea into an already established design and business. Designing within the restrictions of an existing app was both a challenge and an opportunity to utilize strategic critical thinking and user insight.